The computers that your organization uses need to be secured from a number of threats, meaning computer security is a serious business in Atlanta, Fayetteville, Griffin, GA, McDonough, Newnan, Sandy Springs, and the surrounding areas. At DOYB Technical Solutions we can help provide you with the right kinds of computer security protection based on your organization's needs. It could be software that keeps hackers at bay, or it could be the processes and procedures that you utilize for your team that make the difference. Contact our team to have them start to provide you with the right computer security options.
Multiple Threats Require Multiple Approaches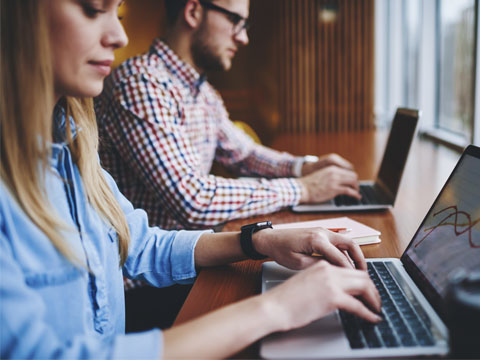 Your team needs to be aware of what they are receiving in their email and what to do with emails that appear suspicious. They could inadvertently download malware to their computer that logs keystrokes, copy files, or even lock up the computer and demand payment be made in order to unlock the computer. Education for your team is important to be able to spot these suspicious emails and properly deal with them.
Beyond that is network security and having antivirus software up-to-date on all of the computers in your network. We utilize the CIA triad that focuses on confidentiality, integrity, as well as availability. With this in place it means that the data you have can be trusted and only those people who are authorized to access it will do so, and it keeps the data safe as well.
Our team will look at your total organization and the computer security you currently have, and then provide recommendations on how to enhance what you are already doing to help increase the security of your organization.
Technology Continues to Grow and Change
The fact is that technology continues to evolve and change, and having a partner that keeps up with the latest in computer security is important. We can help to give you reminders on a regular basis such as changing passwords regularly and making sure that they utilize a combination of letters, numbers, and other special characters. We can also work with you for other processes, updating software protections, and more.
We have worked with many different size businesses in Atlanta, Fayetteville, Griffin, GA, McDonough, Newnan, Sandy Springs, and the surrounding areas, and we can help you with your computer security as well. Contact our team at DOYB Technical Solutions today to get your computer security up to snuff.