Backup and Recovery, Business Continuity in Atlanta, Sandy Springs, Marietta, Johns Creek, Alpharetta, Roswell, GA, and the surrounding areas
Backup and Recovery for Your Business
Protect your business's infrastructure and crucial data with a reliable backup and recovery solution. Data breaches are becoming all too common these days, threatening your business with lost data, time, and revenue. When you're prepared for potential data breaches and other virtual interruptions, you can focus on growing and improving your business with peace of mind.
DOYB Technical Solutions, Inc. offers the solutions you need for reliable data backup and recovery so that you don't have to worry about data corruption and loss. Having a reliable backup storage system, whether on-site or cloud storage, is critical for data protection. It prevents malicious data loss because you will always have a backup copy to recover.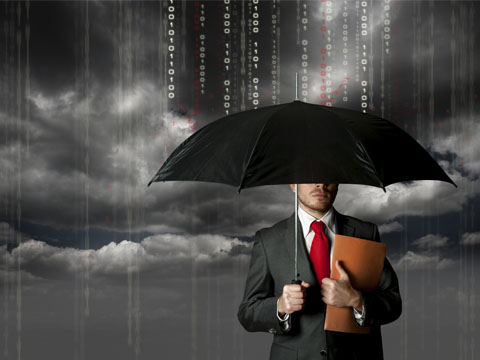 Disaster Recovery Solutions
A reliable disaster recovery solution is essential for protecting your business.
Of the companies without these systems in place, 93% go out of business within one year of a significant data disaster. That's because the loss of essential data can cause a chain reaction of problems, which can be difficult to overcome.
Data corruption and loss occur for many reasons, many of which are out of our control. You can protect your business's data with a reliable backup and recovery solution.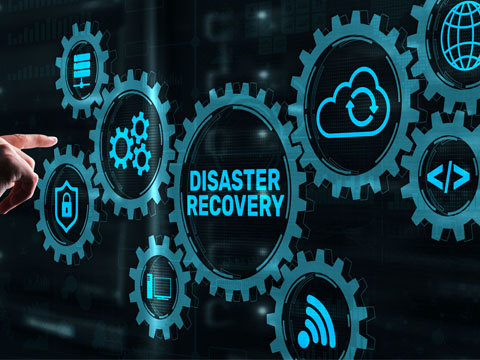 Our backup and recovery services offer disaster recovery for events such as:
Ransomware attacks
Natural disasters
Network failures
Power outages
Cooling failures
Hardware failures
Software failures
Intentional sabotage
Accidental errors
A backup and recovery solution shortens recovery times and ensures minimal data loss due to these types of situations.
Many businesses have backup storage in place but find that the recovery function does not work when it comes time to use it. At DOYB Technical Solutions, we understand the importance of timely recoveries, so we perform regular recovery tests to ensure that your system is working properly and your data is protected.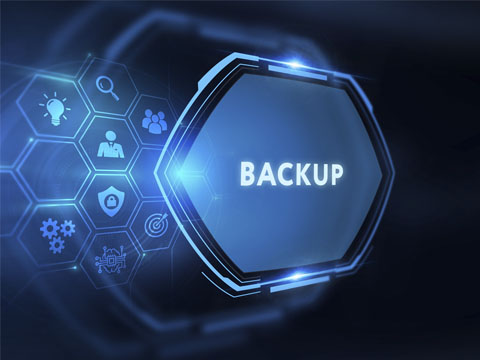 Backup Services
Data protection through backup and recovery is critical to maintaining a productive and secure business.
Our professionals have more than 20 years of experience helping businesses throughout Georgia and Florida with data protection.
At DOYB Technical Solutions, our mission is to help advance your business by meeting all of your technology needs. We serve organizations in a variety of industries, including healthcare, finance, law, and government.
Whether you are a small or midsized business, we can provide you with reliable data backup and recovery solutions. Fill out our online contact form to get started, or call us at 678-369-2555.
We serve businesses in Atlanta, Macon, Sandy Springs, Marietta, Johns Creek, Alpharetta, and Roswell, GA, and surrounding areas.

Client Reviews
DOYB Technical has completely revamped our Technology and Security posture. My team's productivity and Security awareness has increased significantly with the continuous coverage and support from DOYB Technical.

We've been using the team at DOYB for close to a year now. They've taken a worn-out network system and completely revamped it to meet our growing needs both from a usage standpoint, and a security standpoint and they've been able to maintain the system remotely with zero involvement from ...
Book a Consultation for a Cyber Security Risk Assessment
Discover what YOUR RISK is and how DOYB can help mitigate YOUR RISK and protect your business.
BOOK NOW
For Managed IT Services, Cyber Security Services, Tech Support, and more, contact DOYB Technical Solutions today!
DOYB will help you manage your RISK in today's cyber climate all while providing the technical support and solutions you need, so you can focus on growing your business.
DOYB Technical Solutions has offices in Georgia and Florida
Atlanta, GA
6595 Roswell Road, STE G-2293
Atlanta, GA 30328
Macon, GA
4658 Presential Pkwy, Ste 1139
Macon, GA 31206
Port St Joe, FL
209 Seventh St, Suite B
Port St Joe, FL 32456
<>
<>
<>
<>