VOIP Service Provider and Unified Communications in Johns Creek, Alpharetta, Atlanta, Roswell, Marietta, Sandy Springs, GA, and the Surrounding Areas
Voice over Internet Protocol (VOIP) service allows for unified communications across your business.
Implementing a fully integrated platform for all communications can improve collaboration between teams and ensure that you never miss an important message. Reach out to remote workers and make conference calls from anywhere with VoIP service.
At DOYB Technical Solutions, Inc. we offer solutions for VoIP communications to keep your team connected with reliable service. Use our online form or call us at 678-369-2555 to discuss your VoIP solution options.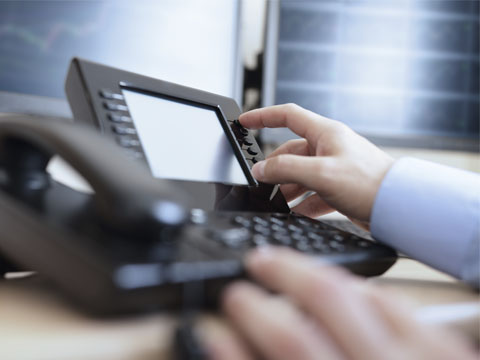 VOIP Communications
VoIP technology allows you to make high-quality voice communications using a broadband internet connection rather than wired local telephone services. It uses your computer's or device's IP address to connect you to others around the world in a matter of seconds.
Because of the ever-increasing reach of broadband internet, VoIP communications have become standard for businesses across industries, often at much lower costs than analog service. All you need to use a VoIP communications service is a stable internet connection or a strong Wi-Fi signal.
Cloud-Based Business Phone Solutions
Twenty years ago, a business had to invest a substantial amount of money into equipment to take advantage of VoIP communications, but today's service providers can offer VoIP as a cloud-based solution. This means your business can enjoy VoIP communications hosted on our systems. We will maintain and provide the service you need at an affordable cost.
Our cloud-based phone solution works with all your devices, from your computer to your cell phone. That means you don't have to wait until you're back in the office to send that fax. You can do it right from your mobile device.
Cloud PBX Solutions
A traditional Private Branch Exchange (PBX) system provides a business with voicemails and phone line extensions using expensive equipment. Today, organizations enjoy simpler PBX solutions via VoIP communications.
Cloud PBX phone systems use internet connections to:
Maintain Basic to Advanced Auto Attendants
Place phone calls (including affordable long-distance calls)
Make conference calls
Send Business Class SMS & MMS Messages
Set up caller ids and voicemails
Send faxes
Send Instant Messages to Internal Users
Setup Scheduled & On-demand Virtual Meetings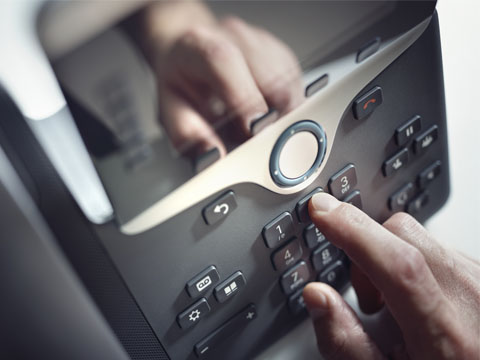 Modern communication methods are also part of cloud PBX solutions, including screen sharing, video conferencing, instant messaging, and file sharing.
Let the experienced technology professionals at DOYB Technical Solutions provide your business with reliable VoIP services. Our mission is to help small and midsized companies advance through technology-based solutions.
If you're in Atlanta, Macon, Sandy Springs, Marietta, Johns Creek, Alpharetta, Roswell, GA, or a surrounding area, get in touch with our team at DOYB Technical Solutions to discuss your options for VoIP communications. Call us at 678-369-2555 today!

Client Reviews
DOYB Technical has completely revamped our Technology and Security posture. My team's productivity and Security awareness has increased significantly with the continuous coverage and support from DOYB Technical.

We've been using the team at DOYB for close to a year now. They've taken a worn-out network system and completely revamped it to meet our growing needs both from a usage standpoint, and a security standpoint and they've been able to maintain the system remotely with zero involvement from ...
Book a Consultation for a Cyber Security Risk Assessment
Discover what YOUR RISK is and how DOYB can help mitigate YOUR RISK and protect your business.
BOOK NOW
For Managed IT Services, Cyber Security Services, Tech Support, and more, contact DOYB Technical Solutions today!
DOYB will help you manage your RISK in today's cyber climate all while providing the technical support and solutions you need, so you can focus on growing your business.
DOYB Technical Solutions has offices in Georgia and Florida
Atlanta, GA
6595 Roswell Road, STE G-2293
Atlanta, GA 30328
Macon, GA
4658 Presential Pkwy, Ste 1139
Macon, GA 31206
Port St Joe, FL
209 Seventh St, Suite B
Port St Joe, FL 32456
<>
<>
<>
<>