Computer Security and Cyber Protection Services in McDonough, GA
Did you know that a single cyber attack can cost the average US small business nearly $4 million in revenue? Companies need reliable cyber security providers and antivirus software to combat the threat of hackers and malicious activity. DOYB Technical Solutions offers computer security and managed IT services in McDonough, GA. We can use our years of experience to create unique, scalable security solutions for your business.
Contact us today to discuss cyber security and IT security options.
IT Cloud Security and Networking Security in McDonough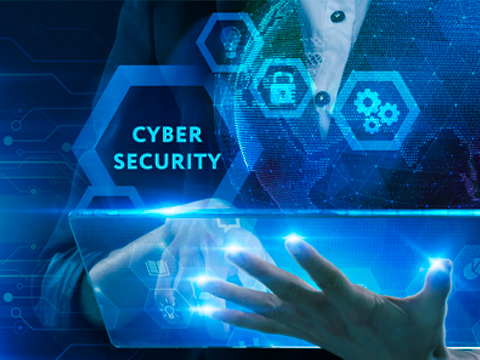 One of the best things about cloud networks is they provide a decentralized infrastructure, allowing fast, efficient communications between different divides. However, the distributed nature of cloud systems means there are more possibilities for penetration. Companies that use cloud architecture need comparable cyber protection systems to safeguard sensitive employee and client data.
Our IT cloud security and networking security services prioritize data security at every step of the creation, transfer, management, and storage process. Even small holes in your network can present large security threats. Our custom-built IT security networks can ensure that your business platform stays secure from unauthorized access.
Establishing cyber security services should be a priority for all business owners. Even a single breach can negatively affect operations and public reputation. Our managed IT and cyber security services can provide peace of mind.
Cyber Security Risk Assessment in McDonough, Georgia
We also offer full-scale cyber security risk assessment and planning services. We can give a full evaluation of your system to identify its weak points and create a plan to improve security. Our assessment involves a series of penetration testing and simulated cyber attacks to gauge current system effectiveness. We will then provide a detailed assessment of your system's performance and an improvement plan.
With over 20 years of experience working with businesses in the legal, medical, and tech fields. We understand the importance of proper cyber security and can handle the technical work, so you can focus on running your business. With 24/7 support, you always have a direct channel to one of our tech support representatives.
Located in the Atlanta metropolitan area, McDonough was founded in the 1800s and originally became an important relay point for stagecoach journeys to Louisiana and New York. The city features beautiful antebellum architecture and a rich history.
Contact DOYB Technical Solutions to discuss our computer security and IT infrastructure solutions in McDonough, GA!